Every project starts with a 1-2 hour consultation at your home. We'll present some initial ideas and ensure we're on the right track with your style, the colors and schemes that you and your child love.
A design board is created with our selections and recommendations for the space, based on our consultation. We'll present our design to you and make any desired changes. The drawing will include a mood board that will feature a color story, fabric choices and furniture that describes the child's room's look and feel.
Once you sign off the design vision, let our design team do the rest! We will put together a finalized design that comes with a 3D rendering of the room including paint colors, fabric and furniture links so you can purchase the exact designs from the room boards.
Travel Fee:
Projects under an hour door to door incur no travel fee.

Projects from 1 to 3 hours of travel time door to door from Active Standard Interior Designs will be charged $0.55 per mile.

Projects over 3 hours (one way) will be charged $100/hour per trip.
In-Home Design Package Cost:
Contact our Designer for the cost details of the In-Home Design package.
The In-Person Consultation package fees are paid in two payments. 50% is due as the signing of the contract. The remaining 50% is due within 24 hours of the receipt of the finalized Design Boards.
From the smallest nursery to the largest playroom, our In-Home Design Service is the perfect solution for busy families!
Casual In-Home Design is great for clients that might just need some advice.
Contact our Designer for cost details of the Casual In-Home Design Package. The package includes all time spent on your project; meetings, research, travel, emails and phone calls.
Casual In-Home Design Service
If that wasn't something you were looking for, maybe this is...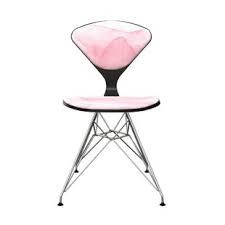 Little Dandelion
In-Home Design Service
Active Standard Interior Design also offers an additional package add-on including the ordering, schedules and installs of all furnishings, art, and accessories in your new space.